Rick Esparza used to "run the streets, get into trouble, use drugs and alcohol, pretty much the whole nine yards," until 2011 when he came to a decision to follow Jesus Christ. That was almost six years ago. For half of that time now he has been helping others know Him at the SoCal Harvest. Rick has a heart for the souls of people and considers it a privilege that God has given him the opportunity to "give somebody a Bible, pray for somebody, and encourage somebody," when not that long ago he was also that "somebody."
"Only fear the Lord and serve Him in truth with all your heart; for consider what great things He has done for you" (1 Samuel 12:24 NKJV).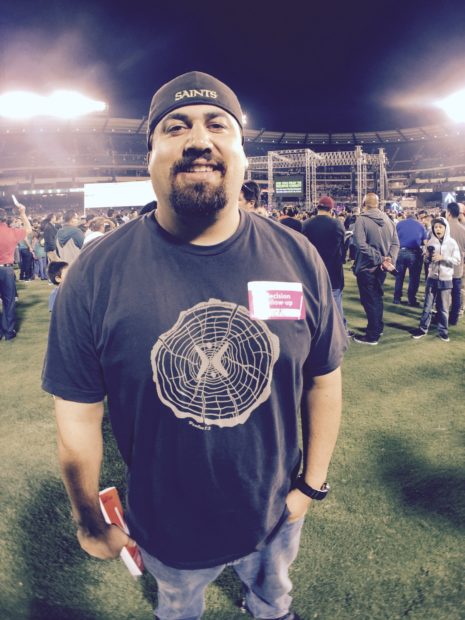 Notice
: Trying to access array offset on value of type bool in
/nas/content/live/harveststage/wp-content/plugins/advanced-custom-fields-pro/includes/api/api-template.php
on line
499
Did you pray with Pastor Greg?
To help you get started, we would love to send you a free Bible and other resources to help you grow in your faith.
Get Resources